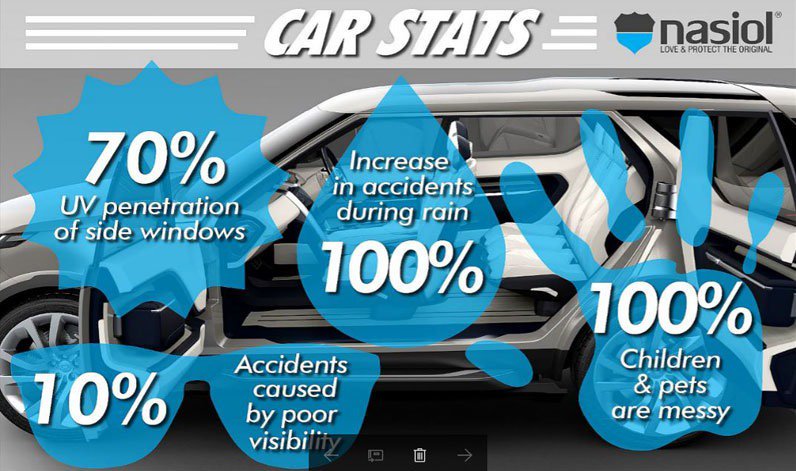 Getting more than you expected?
Getting more than you expected? How does that feel? It's all up to the day you might say. Finding money unexpectedly in your pants or just a piece of tissue paper you didn't know about until you put them in washing machine. Or maybe cherry on top, pie in the face or something for nothing. You never know what life might throw at you.
While we are seeing advancements in nanotechnology and its application to vehicle surface protection what we are doing is discovering the limits and trying to push them back as far as we can. Giving customers a bit extra makes life really special.
Reducing the amount of risk is one great way to make life better. When it rains heavily the risk of road accidents double up and around 10 percent of collisions occur due to poor visibility. If we can take care of this risk we can make a big improvement in lives, can't we? Well we've already done it. Nasiol GlasShield nanotechnology coating repels water, dirt and road grime. Its one application lasts up to 3 years even in the harshest of conditions. It's so effective that you won't even have to turn your wipers on as water doesn't stay and carried away by air over the windscreen.
The unique nanotech properties of GlasShield not only keeps your window crystal clear but also protects you from the harmful ultraviolet rays of the sun when you are sitting inside which can damage your eyes and skin. Did you know that the rates of cataracts and skin cancer have greatly increased in people who are on the driver's seat? Although windscreens nowadays are designed to block around 90% of the sunrays but side windows are really less effective in doing so, able to block only 30-40 % of the rays.
Nowadays around 95% of the automobiles have a clear coat finish over their colour coat of paint. Manufacturers do this for a variety of reasons. According to environmental regulations the colour coats should now be water based and must be sealed so that the degradation doesn't occur. The soft surface of clear coat makes it easier to polish out the imperfections. And of course clear coats give that deep wet look shine we are in love with. The failure of clear coat, the clouding and eventually the peeling of the finish is given rise to by UV radiation. Drying and cracking of the paint and also the wear and tear of the clear coat surface. Nasiol is all about customers getting the most out of life and look awesome while doing it. So to get rid of all these problems we've developed ZR53. Its application is easy and lasts up to 3 long years. It blocks ultra violet rays, prevents drying and has 9H hardness. It shields the surface against scratches and abrasions giving a long lasting shine without affecting spider web patterns.
Children and pets can turn an elegant interior into a mess. Don't worry we've covered that one too. Spilled drinks just bead up and roll off without sinking. You can wipe away the food and mud marks without leaving a trace. Just enjoy food and drink in the car without worries because cabincare has all the answers. Spray on plastic, wood, glass or leather. It's a nano scale coating and is incredibly effective getting into the every corner of the desired surface. It's so light that it doesn't change the feel and look of even the most delicate fibres.
We are all about surpassing our own limits. We do more, make life better and easier. Whatever life throws at you, rain, sunlight or chocolate cakes, Nasiol has the solution to everything.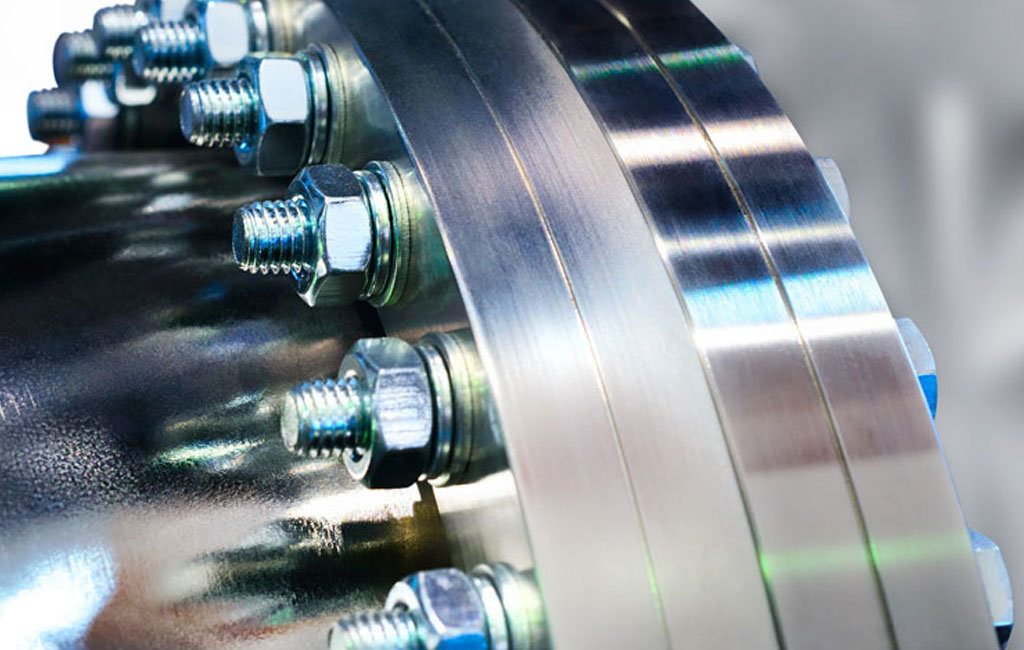 How can the smoothest iron body be achieved ?
Are you annoyed by the rust and corrosion of pure alloys? Don't worry, with the most advanced nano protection you don't have to.
MP55 is a coating specially developed for pure metallic alloys and unpainted metallic bodies forming a shield against rust formation and corrosion. This product is highly suitable for the sea vehicle bodies, the outer and inner parts of the gun, metallic storage containers etc.
In addition to providing protection against rust formation and corrosion, MP55 provides a high degree protection against ultra violet rays by creating an invisible shield on the surfaces it is applied on. The features like oleophobicity and hydrophobicity make the applied surfaces easy and self-cleaning. Dirt repellency, conservation of money/time and durability are some of the other benefits.
Can anything be protected easily and effectively?
Yes the usage of high volume-low pressure (HVLP) guns is most appropriate if the hard and tough. Otherwise the touch method makes the complete distribution.
First of all just dry the area completely and then check the sunlight by keeping in mind the possibility of reductions of the bonding characteristics of top coat chemicals.
Lastly, just wait until the crystals emerge from every corner of the body. The end result is a 100% clean, shiny, non-rusty and powerful metallic shield without any problem against the harm.
You don't have to worry about cleaning, it only takes a few minutes to remove dirt specks. They can even be removed by a little exposure to the rain.
What about the huge industrial zones?
Metals are literally everywhere. Isn't it amazing to give customers the best container protection with great durability?
Yes it is if you find a good contact in the market. Just buy in bulk, sell to the manufacturers and make a lot of profit with unlimited manufacturer support in the field of nanotechnology.
Even better, there is a huge treasure in luxury marine industry to keep metal parts shiny and protected against the harmful environment.
This ultimate protection can be applied on every surface and provides most effective output.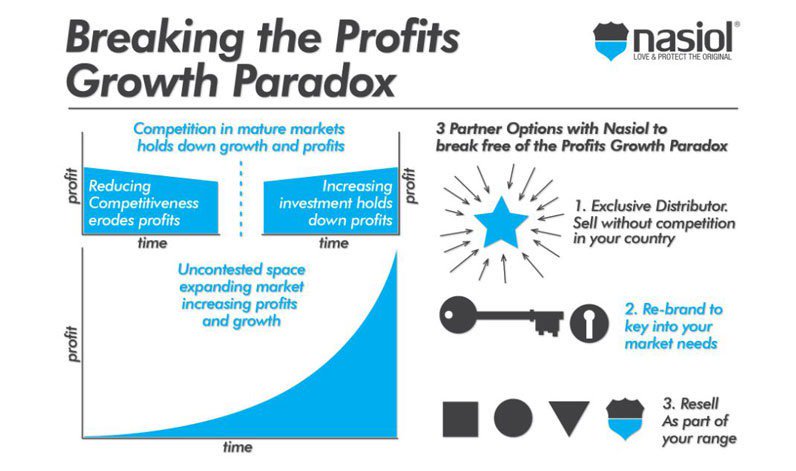 Triumph since the inception of first impression
Have you ever heard about 'Profitable growth anomaly'?
For the growth of profits in future, investment is required, keeping the profits minimum for as long as investment in growth is kept consistent. Increasing profits to the maximum decreases investment in the growth of future and so decreases the potential of profit.
How can you grow and be profitable at the same time? Innovation is the only solution. The increase in the competition in markets contributes to the decrease in profits and growth. An innovative service or product gives rise to new demand. In the space where there is no competition, profits can be maintained while expanding the growth rapidly.
Innovation is Nasiol's motto. Our unique nanotechnology give rise to new consumer expectations in the performance of protection and maintenance ease. Outdated products just can't compete with our legendary ones. This amazing space can be made can be made fully available to you as an exclusive distributor in your nation, granting you the ability to set prices on your terms and also maintain profitability with giving up on growth.
Being an exclusive distributor you can set prices in your country with all our support through social media platforms such as Instagram, Facebook etc. You will also have the privilege of great marketing support, onsite telephone/Skype training and expert advice plus a wide variety of materials for on/offline sales including domain name rights, e-shop designs, videos, images, flyers, social media works and catalogues.
Just grab this opportunity like several others around the world have done. Kindly visit the official contact page and enquire from our distributors about their awesome experience.
Our distributors operate under Nasiol's brand with all the benefits we offer. Nasiol as a manufacturer and R&D company gives a lot of confidence to the consumer. But of course we know you are an expert in your field. That's why we offer a great opportunity to the partners to develop their own name, pricing and marketing strategies. They can even market multiple brands effectively.
Customers who place a minimum order can apply their brand labelling in our facility or pick delivery in bulk for a complete packaging control. Non-disclosure agreements act as your brand's protector. Nasiol doesn't restrict where you want to market or sell your products that have been rebranded.
The minimum order requirements for label partners and exclusive distributors are modest and arrive only after discussion with you and in relation to your country's GDP per capita, GDP and development level.
Want to know what we can do for wholesale customers who want to add a wide range of products? Sell to customer base which is smaller in size or trial before giving a nod to larger orders. Just have a word with us about registering as an official certified reseller. At Nasiol there are no product range requirements or minimum order limits for official resellers.
Doesn't matter what level it is, Nasiol's new demand, innovative and high performance products provide your business a great opportunity to let you break out of the profitable growth anomaly. Get in touch today and begin your journey into new dimensions.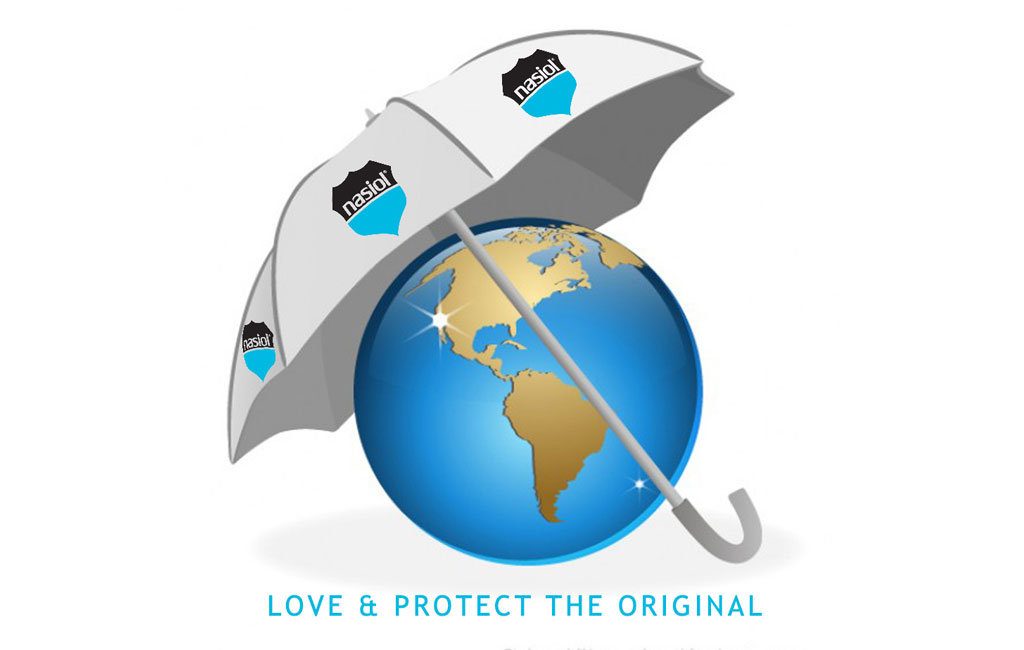 If you can save the world and keep your vehicle clean and spotless throughout the year easily then probably you need not read this post. Let's discuss the whole idea behind Nanotechnology.
Each and every one of us has experienced demanding situations that our lives and people put on us. It takes a lot of time and resources. Social pressures, needs, practicalities, wants play a big role in the choice of your vehicle.
Everyone wants to present himself/herself in the best way possible and also has a different opinion. Sometimes there's not a much thick line between being a hero and a villain. Between garnering applause and receiving criticism. Even if you bring a narcissistic jerk down, you would have to waste a lot of resources and not caring about the needs of others for your personal lifestyle is really unfair. The cost is big as it takes a lot of toxic detergent and water to keep your vehicle clean and shiny. It has a huge negative impact on the health of the environment. It also wastes your time and resources thereby affecting your motivation in a negative way.
So how can you stop time, money and dirty water from draining you? You better get your superhero cape ready as here's the win-win situation for you. Less wastage of time and resources and more hydrophobicity. It's the most sensible, rational and economical choice that will make you a hero in people's eyes.
Nano ceramic coatings are like superpowers for your ride. They repel grime and dirt by polishing out the imperfections in your glass and paint. Their hydrophobic feature make water run off the surface making your vehicle easy cleaning. It stays shiny for a long period of time and whenever you feel like giving it an extra neatness and shine, just simply wipe it with water to remove all contaminants leaving behind a crystal shine.
One application lasts for more than 3 years. Just think about the number of times you have to wash your ride has reduced and the significant amount of saving you are doing for your planet. What will you plan to do with the time you save? Maybe help an old person across the street or volunteer while pointing towards your shiny vehicle and tell what contribution you are making to protect the world by using your brain more and your bucket less.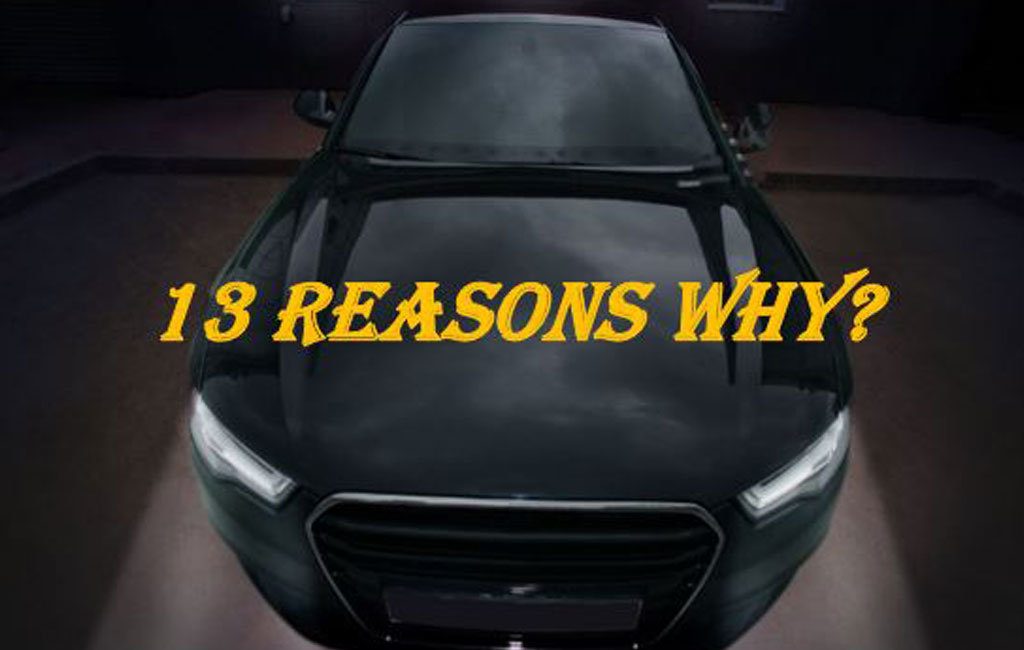 Hello everyone, here are 13 reasons why nanotechnology is way more superior than waxes. It's a long list but still can be followed by a lot more reasons.
Pilot
It all started with the invisible nanocrystal particles and their toughness when joined with the related substrates. Beyond the transparency feature they had great strength and shine on the surface and not being detrimental to the paint when compared to the damage wax causes.
First Date
Once the effects are realized visually a need for chemical determination arises. The research initiates and laboratories get excited with all equipment. The formulation is then repeated again followed by observations. A lot of improvements were still needed on the methodology and pathway to catch the rising trend in nanotechnology.
First Baby Steps
As more and more days pass, the main features were put into practical use and observations were classified. The first of the effective output obtained from the shiny appearance made eyes go blind. Crystallization was near perfect and smoothness was creating dreams with immense confidence on the surface. Waxes were left way behind the class of high tech nano solutions.
Logical Explanation
All the eyes were curious with just one question in mind, how is this possible? The bonding with the painted surface of the vehicle was on the molecular level with the help of a covalent bond. Suddenly the electrons were flashing by locking horns with the almighty sun itself. This is the effectiveness where nano coatings outclass waxes completely.
Beading waters
As the trials move forward, another great feature of nanotechnology reveals itself, and this feature is superhydrophobicity which makes surfaces dirt proof. Once the molecules of water are spilled through the bodies, they aren't able to merge into the body. They just stay as beadings. In this way, the dirt particles on the painted surface are kept inside those bubbles and are never allowed to remove permanent water marks by staying down. This was amazing at first and everyone got used to it with time.
Keep coins on the bank
The dust particles weren't able to find any place to penetrate the top surface, thanks to the nano shield innovation. After sometime the drawbacks are realized for the conservation of time and energy. Now people don't have to waste a lot of time and energy cleaning their rides because of the dirt repellency feature of the surface. Great cleaning with less water was saving a lot of precious time and money.
Keep following from that line, more episodes will be released soon…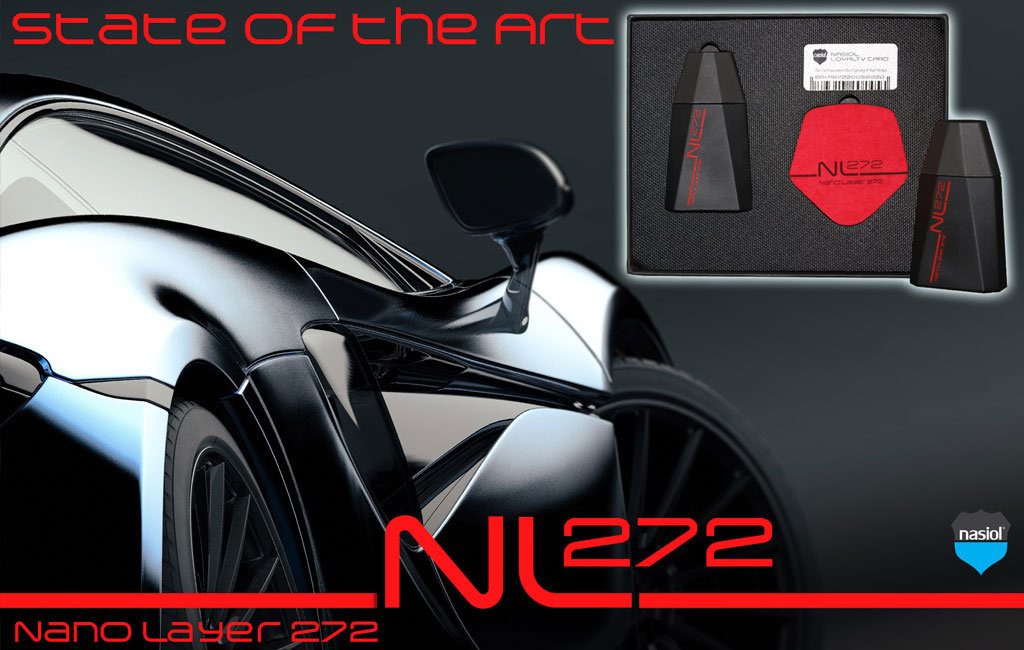 How can we make our dreams come true? It has taken years of hard work and determination for man to come up with amazing solutions to the most challenging problems. Inspired by our vision and also by harnessing the limitless power of science and technology we've manifested a dream. A dream which we are extremely proud of sharing.
Now picture this! You are filling an indestructible blender with a handful of glittering diamonds, then you take some sunscreen and squirt it in. Finally you put on the lid and press the start button. Can you imagine what will come out of the blender? A strong and brilliant diamond coating. You are proud of your invention (you don't have to worry about the price of a blender full of diamonds until you wake up). This is an amazing dream. You realize that the paint repels water as the droplets roll away taking dirt with them making the surface a self-cleaning one.
Suddenly you wake up and are super excited with the discovery knowing that the diamonds are expensive and indestructible blenders haven't been invented yet. Considering it impossible you just dismiss it as you enjoy your morning coffee. Indestructible blenders might not be existing but coating with qualities like durability, hardness, UV protection and water repellency that was just a dream is now a reality. After years of research and thousands of tests we have created something really extraordinary. We call it Nano Layer 272 better known as NL272.
NL272 is the most advanced ceramic coating formulation. What makes it so special is its performance and strength in all areas. This leading edge innovation is redefining the limitations of nano ceramic paint protection.
It is a tough protective skin your vehicle needs to stay elegant even in the most challenging environments. Even the factory paint can't match the 9H hardness scratch resistance. It offers high gloss, chemical resistance, UV protection, easy cleaning and water repellency. As mentioned before it is excellent in all areas of protection and just one application of this offers protection for up to 5 years. You will save a tremendous amount of time and energy as your ride now tough like a superhero just laughs at other vehicles looking ugly and worn out.
NL272 is not only an amazing product but also quick and easy to apply. First just make sure that the surface is clean, then apply the solution and immediately buff, that's all! Now the surface of your ride, wheels, headlights, black plastic trim and tail lights are protected with a super tough and super durable protective shield against the harmful elements.
Now you don't have to dream about how easy and amazing it would be if you could protect your vehicle with a self-cleaning diamond paint. We have made this dream a fantastic reality.
NL272 is the tough protective skin your vehicle needs to keep looking good in the toughest of environments. 9H hardness scratch resistance (factory paint is nowhere near this hard), high gloss, UV protection, chemical resistance, water repellency and easy cleaning. It excels in all areas of protection and one application of a nanoscale thick layer protects for up to 5 years. You'll save hours of cleaning – and tutting over scratches – as your car, now superhero tough just laughs off the insults that leave other cars looking dull and worn down.
The solution is not only an amazingly capable product it's also quick and easy to apply, just make sure the surface is clean, apply and immediately buff. That's it. Now your bodywork, wheels, black plastic trim -including under-bonnet, headlights, and tail lights have a super-tough, super long lasting protective shield against the elements.
Don't dream about how much easier and better it would be if you could paint your car with self-cleaning diamond paint. We have made that incredible protection reality.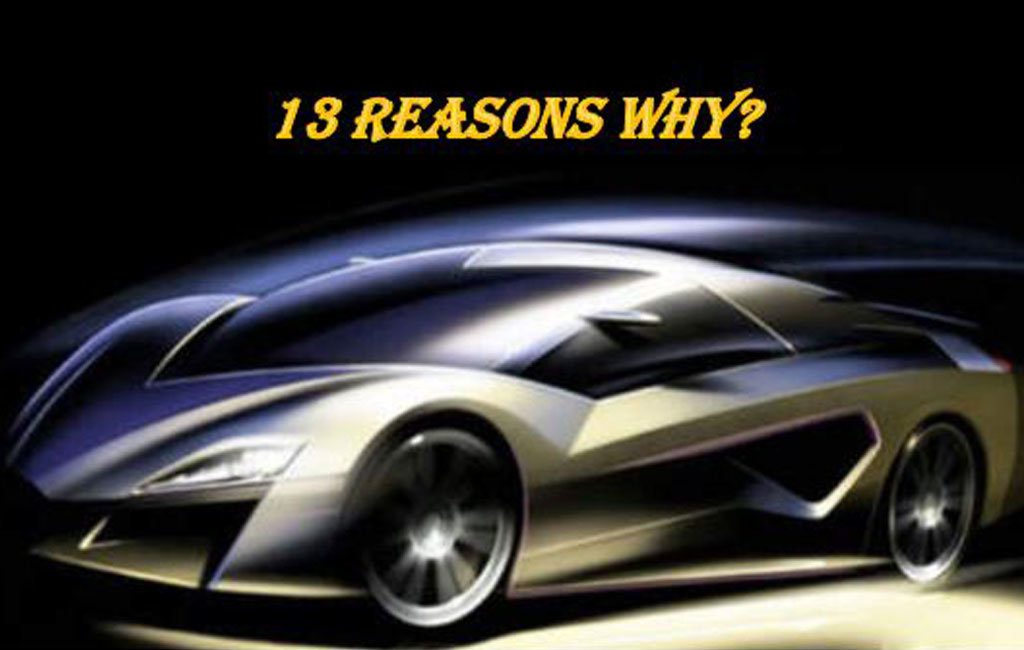 …Here's the rest of the tale
Tape 7 – Can we lead a good life without keeping goods original?
People always think about the adaptations on painted bodies but no one has thought about the durability of nano sealants on various substrates like metallic alloys, glasses, plastic, textiles, wood, thermosets, stone etc. or any other surface available on planet earth.
Tape8 – Could there be applied any "Retailization"?
Packages. Bottlings, clothes, triggers, pads etc. are utilized well but not enough to cover the entire market. So the need for additional bulk treatment arises automatically but this time not for end users. With infinite number of great solutions the smart surface technologies have jumped into a lot of areas of distribution to change people's lives.
Tape9 – You just name it!
Innovations first started keeping the primary needs of public in mind. In ancient history of human beings roof tiles was a major problem. People started to live in tiled buildings and thus faced a lot of problems due to water leakage and harsh weather conditions. This problem gave way to high tech water proof coatings for mineral and stone bodies.
Tape10 – Sky is the limit!
Generations haven't ended, of course there have been a lot of reformations from time to time. Presently Nanotechnology has a really loud voice in the field, louder than any other surface protection solution or waxes. Nanotechnology is catalyzed in the metallic alloys against containers, metallic painted bodies, rust/salt corrosion, graffiti damages on walls in public areas, walls, trains, suburbs etc.
Tape 11 – The target projects
Tape11 – The target projects
Nowadays if anyone considers making a determination, the vital projects like anti-bacterials, self-healing, solar system utilization etc. come out in order to make the world a better place for future generations. The recovery of bodies takes place through self-healing with the help of aspects like reformation, flexibility, durability and longevity. New horizons are being opened in people's life by anti-bacterials and the environment is much more hygienic. Once you coat the area with nano coating the pathogenic environment can no more threaten human health. It is very useful in hospitals, public areas, daily usage devices, shopping malls etc.
Tape12 – One door closes, another opens
Throughout the whole history a lot of manufacturers have invested in a similar variety of nanotechnology but only one or two of them have been able to bring them under one roof. The technological advancements haven't been made in others sectors only but also in the complimentary additions of Nasiol.
End of line! Nano coatings have left waxes really far behind. Dreams do come true and nanotechnology provides a better life for present and future generations. Just make sure to keep track of all the innovations in this field in both academic and practical aspects. For God everyone is equal and deserves to live happily and prosperously. and again time-saving.
Tape13 – One End is The Beginning of Another
Throughout the history, several manufacturers invested in a similar variety of nano-science but one or two of them are tended to pick them up under one roof. The technological improvements not only observed in the entire world but also with the complementary additions of Nasiol all at once.
End of the story!! Nanos passes waxes hundred miles away in the green mile. Dreams come true and nanotechnology provides a better life for today's and future generations. Keep following the innovations in the field both in academical and practical respects. Both sides are demanding a huge importance in terms of daily life reductions and humanization. Like is equal and everyone deserves to live happily ever after…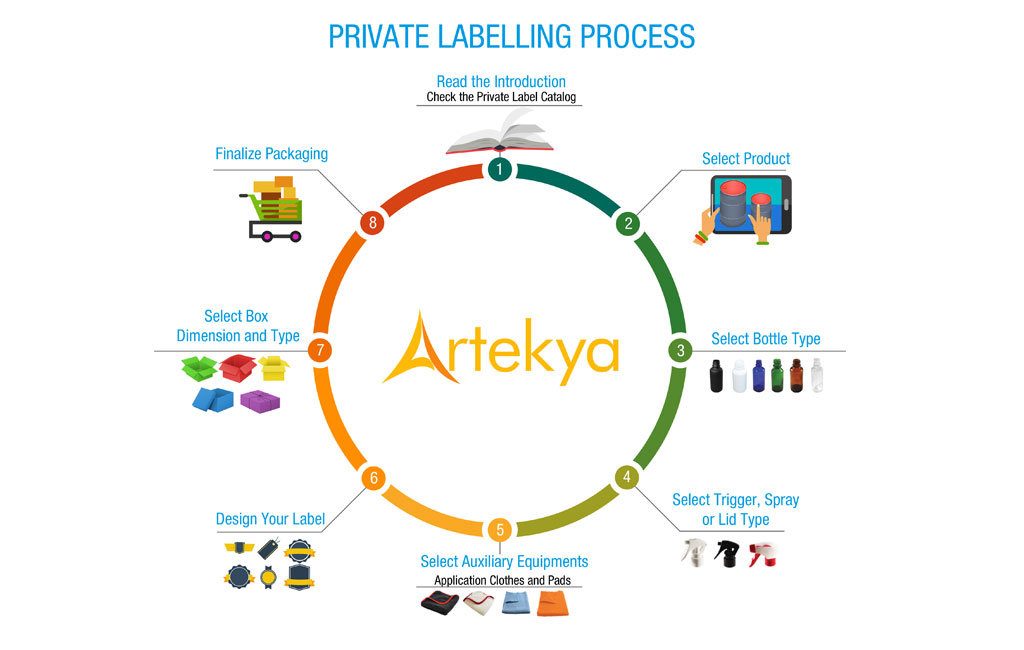 Artekya, the owner of Nasiol nano coating materials is offering private label opportunities to brands all over the world.
You can start the process by checking out the private label catalog. Just select the products that you want to sell and then move forward by selecting the bottle type. This is followed by the selection of an appropriate trigger, lid or spray type. Then in order to design your label, the auxiliary equipment must be chosen. Finally choose the type and dimension of the box.
Artekya prepares your orders and keeps the name of the customer a top secret.
Doesn't matter you are a small or a large scale brand, Artekya treats all private label customers in the same way.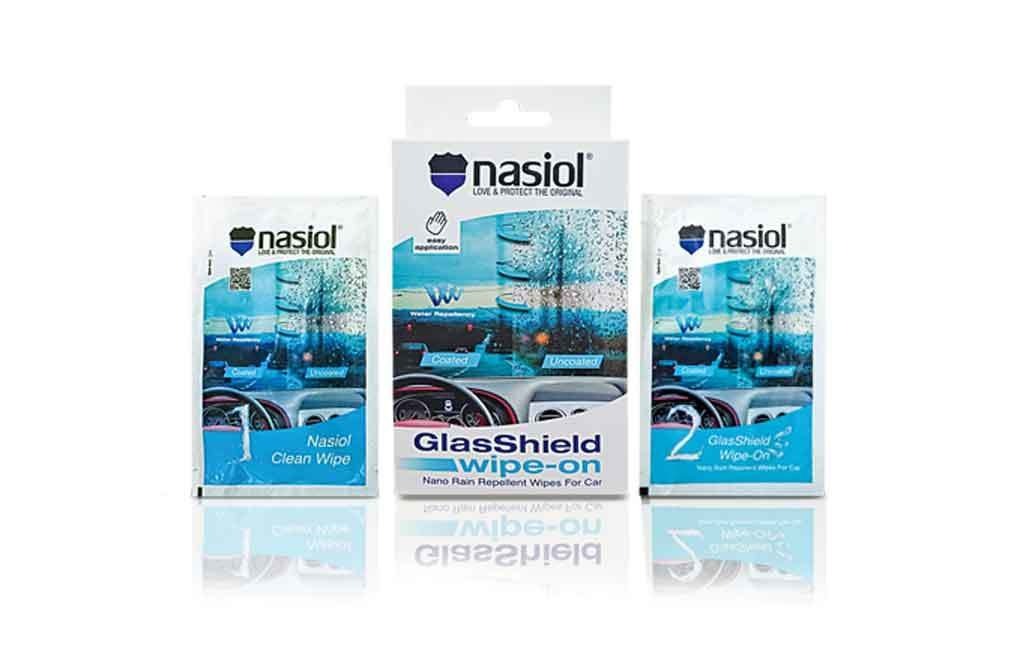 Let the clouds pour water as much as they want to, drive fearlessly and with pride wherever you go.
Nasiol labortaries have given birth to a new product named GlasShield Wipe-on.
It is specially designed for windscreen and glass parts of your ride. The wind screen can be cleaned and coated with just one packet of GlasShield Wipe-on.
It is a nano product that repels water really effectively thereby providing clear vision to the driverin harsh weather conditions. The applied glass also has easy clean effect along with chemical resistance.
It has a really easy application. First just clean the windscreen and apply the first wipe. Then open the second wipe and apply on the windscreen until it gets dry. That's all.
The packet contains two wipes which are designed for perfection. While applying just assume that the windscreen is divided into two parts and apply one packet on one part. You can observe the glass getting brighter as you are enjoying the application.
GlasShield Wipe-on is a great solution for water repellency and here are some quick tips to maximize its effect:
1. Do not apply wipe-on under the sun.
2. Avoid applying if the surface is hot.
3. Surface should be left to dry in shade after application.
We are not done yet! When you feel that the effect is lost after some time, just open another packet and apply it just like you did before. You don't have to wait in long queues in auto care services anymore.
So let it rain as Nasiol GlasShield is there to protect your beauty.