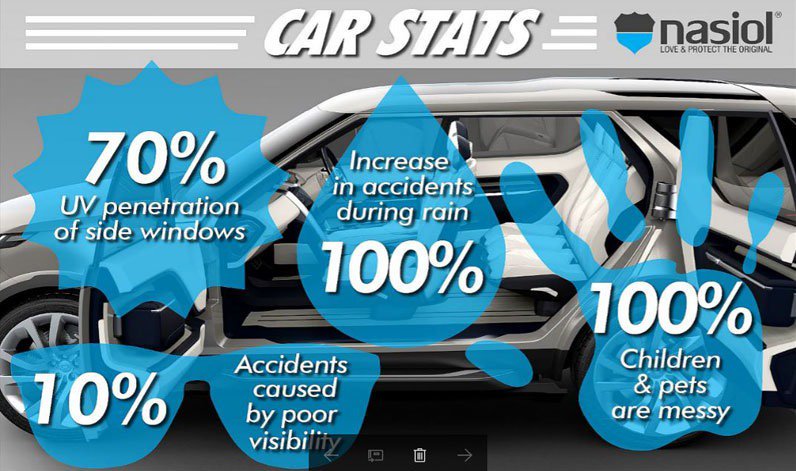 Getting more than you expected?
Getting more than you expected? How does that feel? It's all up to the day you might say. Finding money unexpectedly in your pants or just a piece of tissue paper you didn't know about until you put them in washing machine. Or maybe cherry on top, pie in the face or something for nothing. You never know what life might throw at you.
While we are seeing advancements in nanotechnology and its application to vehicle surface protection what we are doing is discovering the limits and trying to push them back as far as we can. Giving customers a bit extra makes life really special.
Reducing the amount of risk is one great way to make life better. When it rains heavily the risk of road accidents double up and around 10 percent of collisions occur due to poor visibility. If we can take care of this risk we can make a big improvement in lives, can't we? Well we've already done it. Nasiol GlasShield nanotechnology coating repels water, dirt and road grime. Its one application lasts up to 3 years even in the harshest of conditions. It's so effective that you won't even have to turn your wipers on as water doesn't stay and carried away by air over the windscreen.
The unique nanotech properties of GlasShield not only keeps your window crystal clear but also protects you from the harmful ultraviolet rays of the sun when you are sitting inside which can damage your eyes and skin. Did you know that the rates of cataracts and skin cancer have greatly increased in people who are on the driver's seat? Although windscreens nowadays are designed to block around 90% of the sunrays but side windows are really less effective in doing so, able to block only 30-40 % of the rays.
Nowadays around 95% of the automobiles have a clear coat finish over their colour coat of paint. Manufacturers do this for a variety of reasons. According to environmental regulations the colour coats should now be water based and must be sealed so that the degradation doesn't occur. The soft surface of clear coat makes it easier to polish out the imperfections. And of course clear coats give that deep wet look shine we are in love with. The failure of clear coat, the clouding and eventually the peeling of the finish is given rise to by UV radiation. Drying and cracking of the paint and also the wear and tear of the clear coat surface. Nasiol is all about customers getting the most out of life and look awesome while doing it. So to get rid of all these problems we've developed ZR53. Its application is easy and lasts up to 3 long years. It blocks ultra violet rays, prevents drying and has 9H hardness. It shields the surface against scratches and abrasions giving a long lasting shine without affecting spider web patterns.
Children and pets can turn an elegant interior into a mess. Don't worry we've covered that one too. Spilled drinks just bead up and roll off without sinking. You can wipe away the food and mud marks without leaving a trace. Just enjoy food and drink in the car without worries because cabincare has all the answers. Spray on plastic, wood, glass or leather. It's a nano scale coating and is incredibly effective getting into the every corner of the desired surface. It's so light that it doesn't change the feel and look of even the most delicate fibres.
We are all about surpassing our own limits. We do more, make life better and easier. Whatever life throws at you, rain, sunlight or chocolate cakes, Nasiol has the solution to everything.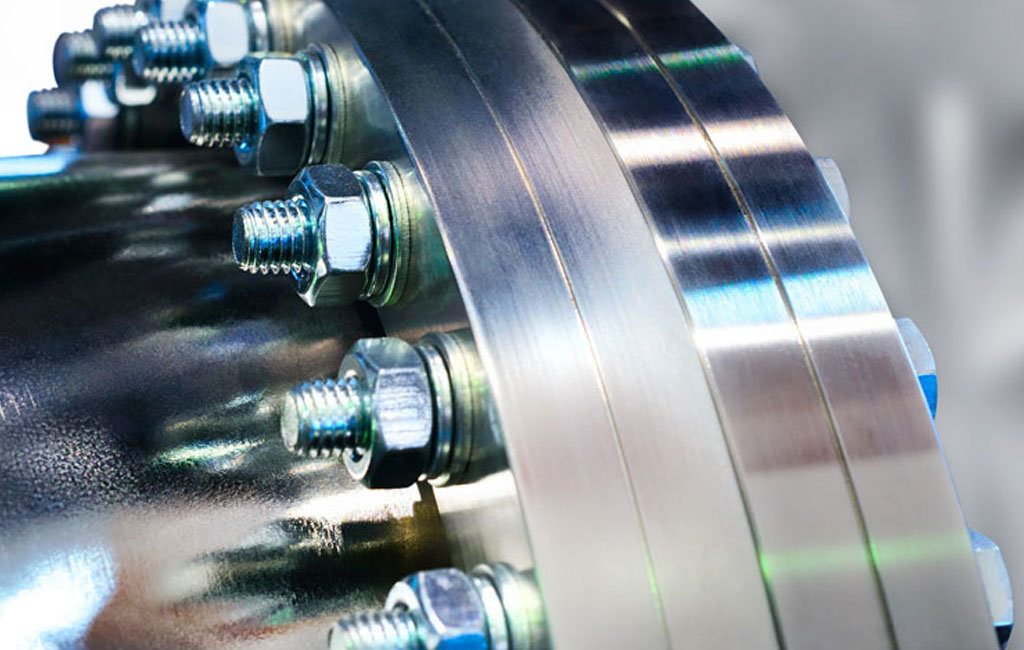 How can the smoothest iron body be achieved ?
Are you annoyed by the rust and corrosion of pure alloys? Don't worry, with the most advanced nano protection you don't have to.
MP55 is a coating specially developed for pure metallic alloys and unpainted metallic bodies forming a shield against rust formation and corrosion. This product is highly suitable for the sea vehicle bodies, the outer and inner parts of the gun, metallic storage containers etc.
In addition to providing protection against rust formation and corrosion, MP55 provides a high degree protection against ultra violet rays by creating an invisible shield on the surfaces it is applied on. The features like oleophobicity and hydrophobicity make the applied surfaces easy and self-cleaning. Dirt repellency, conservation of money/time and durability are some of the other benefits.
Can anything be protected easily and effectively?
Yes the usage of high volume-low pressure (HVLP) guns is most appropriate if the hard and tough. Otherwise the touch method makes the complete distribution.
First of all just dry the area completely and then check the sunlight by keeping in mind the possibility of reductions of the bonding characteristics of top coat chemicals.
Lastly, just wait until the crystals emerge from every corner of the body. The end result is a 100% clean, shiny, non-rusty and powerful metallic shield without any problem against the harm.
You don't have to worry about cleaning, it only takes a few minutes to remove dirt specks. They can even be removed by a little exposure to the rain.
What about the huge industrial zones?
Metals are literally everywhere. Isn't it amazing to give customers the best container protection with great durability?
Yes it is if you find a good contact in the market. Just buy in bulk, sell to the manufacturers and make a lot of profit with unlimited manufacturer support in the field of nanotechnology.
Even better, there is a huge treasure in luxury marine industry to keep metal parts shiny and protected against the harmful environment.
This ultimate protection can be applied on every surface and provides most effective output.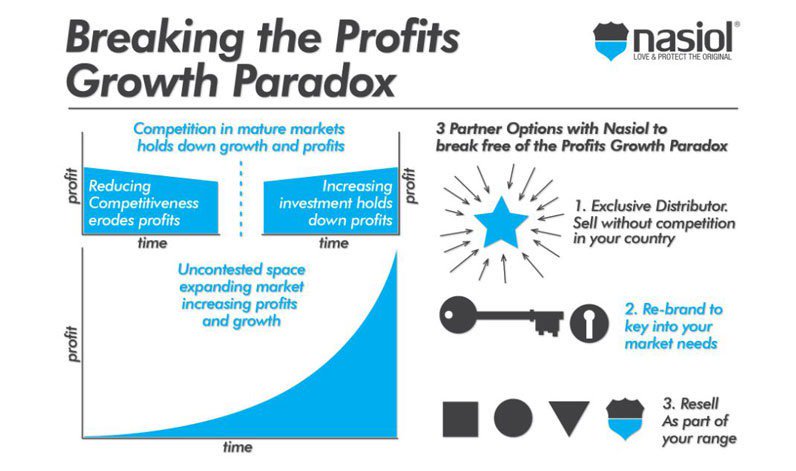 Triumph since the inception of first impression
Have you ever heard about 'Profitable growth anomaly'?
For the growth of profits in future, investment is required, keeping the profits minimum for as long as investment in growth is kept consistent. Increasing profits to the maximum decreases investment in the growth of future and so decreases the potential of profit.
How can you grow and be profitable at the same time? Innovation is the only solution. The increase in the competition in markets contributes to the decrease in profits and growth. An innovative service or product gives rise to new demand. In the space where there is no competition, profits can be maintained while expanding the growth rapidly.
Innovation is Nasiol's motto. Our unique nanotechnology give rise to new consumer expectations in the performance of protection and maintenance ease. Outdated products just can't compete with our legendary ones. This amazing space can be made can be made fully available to you as an exclusive distributor in your nation, granting you the ability to set prices on your terms and also maintain profitability with giving up on growth.
Being an exclusive distributor you can set prices in your country with all our support through social media platforms such as Instagram, Facebook etc. You will also have the privilege of great marketing support, onsite telephone/Skype training and expert advice plus a wide variety of materials for on/offline sales including domain name rights, e-shop designs, videos, images, flyers, social media works and catalogues.
Just grab this opportunity like several others around the world have done. Kindly visit the official contact page and enquire from our distributors about their awesome experience.
Our distributors operate under Nasiol's brand with all the benefits we offer. Nasiol as a manufacturer and R&D company gives a lot of confidence to the consumer. But of course we know you are an expert in your field. That's why we offer a great opportunity to the partners to develop their own name, pricing and marketing strategies. They can even market multiple brands effectively.
Customers who place a minimum order can apply their brand labelling in our facility or pick delivery in bulk for a complete packaging control. Non-disclosure agreements act as your brand's protector. Nasiol doesn't restrict where you want to market or sell your products that have been rebranded.
The minimum order requirements for label partners and exclusive distributors are modest and arrive only after discussion with you and in relation to your country's GDP per capita, GDP and development level.
Want to know what we can do for wholesale customers who want to add a wide range of products? Sell to customer base which is smaller in size or trial before giving a nod to larger orders. Just have a word with us about registering as an official certified reseller. At Nasiol there are no product range requirements or minimum order limits for official resellers.
Doesn't matter what level it is, Nasiol's new demand, innovative and high performance products provide your business a great opportunity to let you break out of the profitable growth anomaly. Get in touch today and begin your journey into new dimensions.